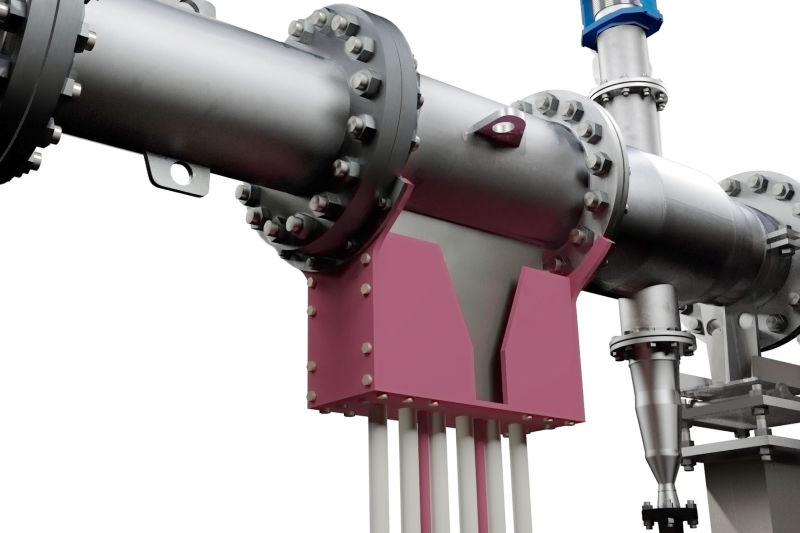 The solution - Speed increases with the Neutral Zone Postheater
The Neutral Zone Postheater is a patent pending method invented by Maillefer. It is offered for EHV CCV lines, like the one delivered to TELE-FONIKA Kable. Using the Neutral Zone Postheater minimizes drooping of the insulation even at high conductor temperatures. This significantly increases line speed while maintaining the roundness and centricity of the insulated conductor.
A Neutral Zone Postheater together with the latest extruder screws provides real opportunities to boost productivity. For new CV lines, increased line speed is not the only alternative. With the Neutral Zone Postheater, the actual heating section can be shorter for an equivalent line speed, resulting in a reduced height of the extruder platform and lower building costs.