Availability and performance improvement
A reliable and accurate temperature control, in addition to continuous adjusting and monitoring of the extrusion process, is a guarantee for a high quality three layered cable core.
Upgrade solution
Thanks to this upgrade, the extrusion process performance is increased, as proven at several customer installations.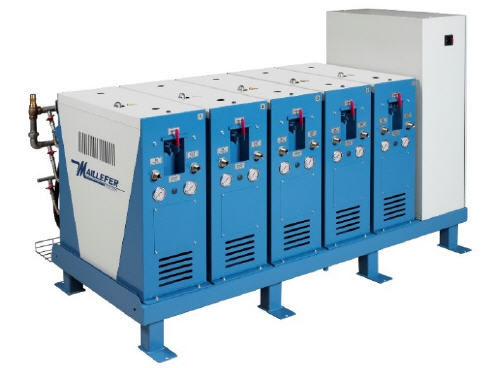 What is included
The package includes everything necessary for replacing your actual components in need of an upgrade..

Installation and start-up by your own maintenance team, with the help of documentation delivered with the upgrade.

When required, Maillefer can also provide a turnkey upgrade delivery.
Act now!
This upgrade allows you better melt control and longer production runs without the need to stop the production and clean the crosshead. Maillefer Services will assist you in upgrade planning. Contact us at: services@maillefer.net