Technology is obsolete
Since fast technological evolution of the HMI we have to inform you that some HMI touch panels are no longer manufactured. Repair and standard exchange for some of the HMI are still available but at very high cost.
Upgrade solution
Maillefer has introduced the last HMI panels range. These panels are adapted to run your application after a conversion. Secure your production and minimize hardware failure risks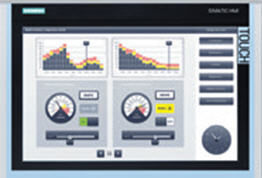 What is included
Up-to-date HMI hardware

Mechanical adaptation kit for the installation in your control cabinet, when necessary

When required, Maillefer can also make turnkey upgrade delivery
Act now!
As some original HMI panels are no longer available we strongly recommend you to consider the preventive HMI replacement to avoid long down time due to sudden failure of the obsolete HMI panel. The typical delivery time is 6 weeks Maillefer Services will assist you in planning the upgrade of your system. Contact us at: [email protected]